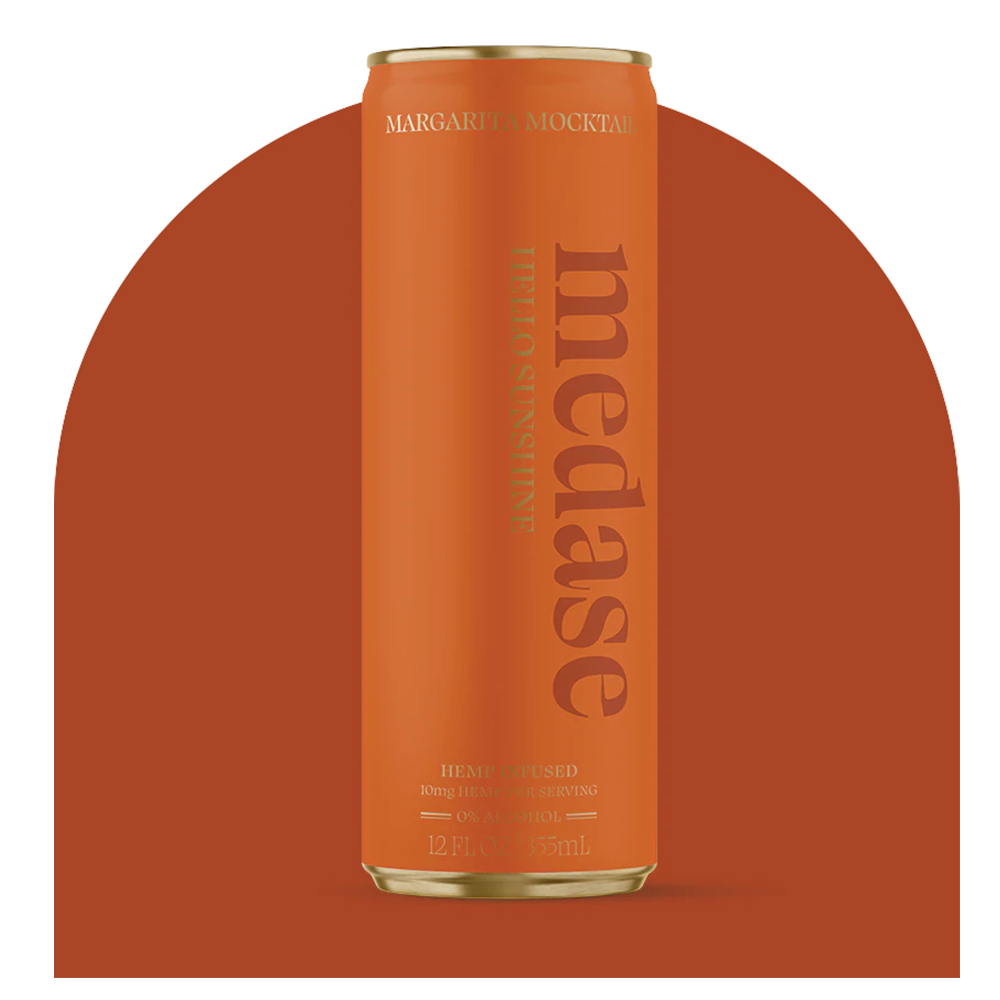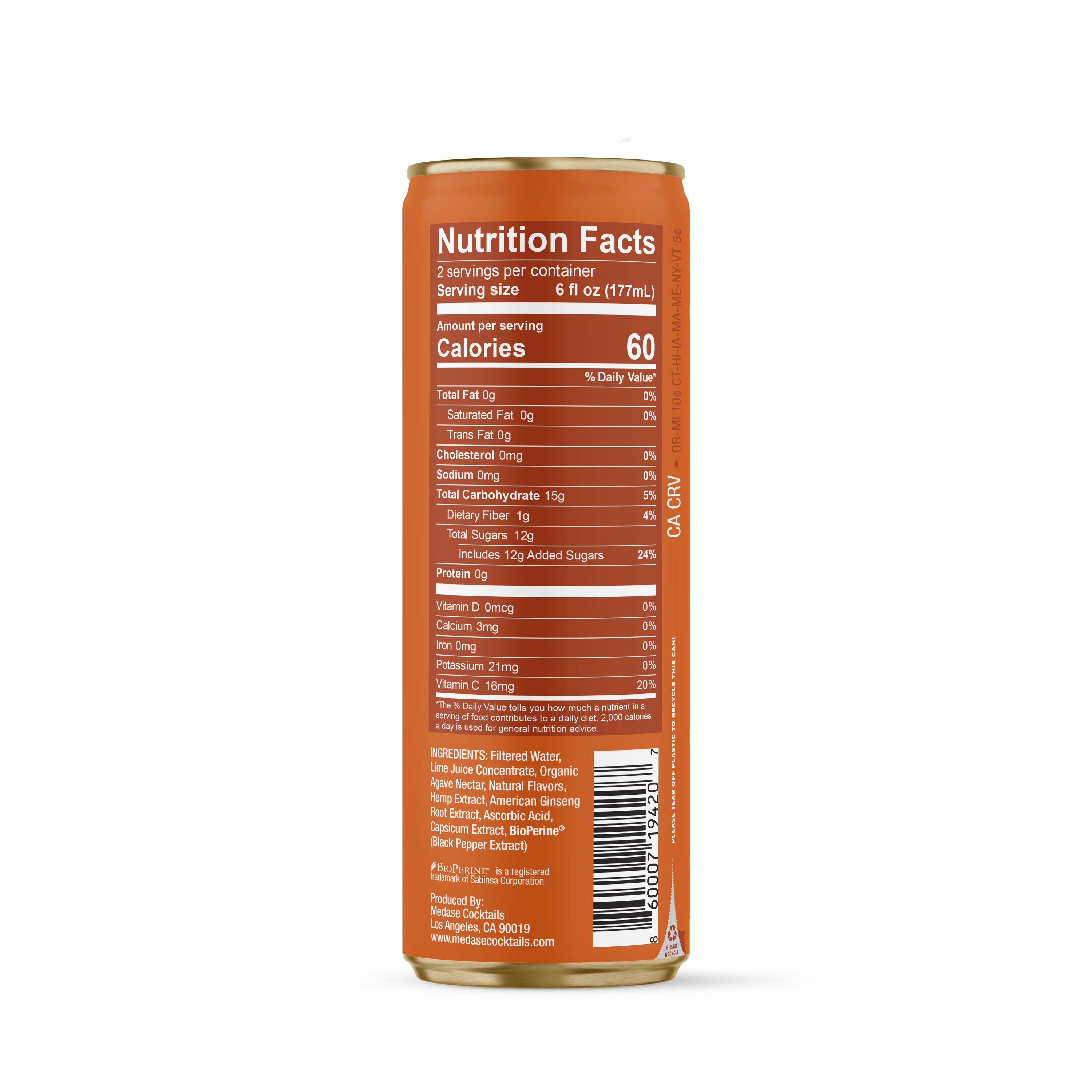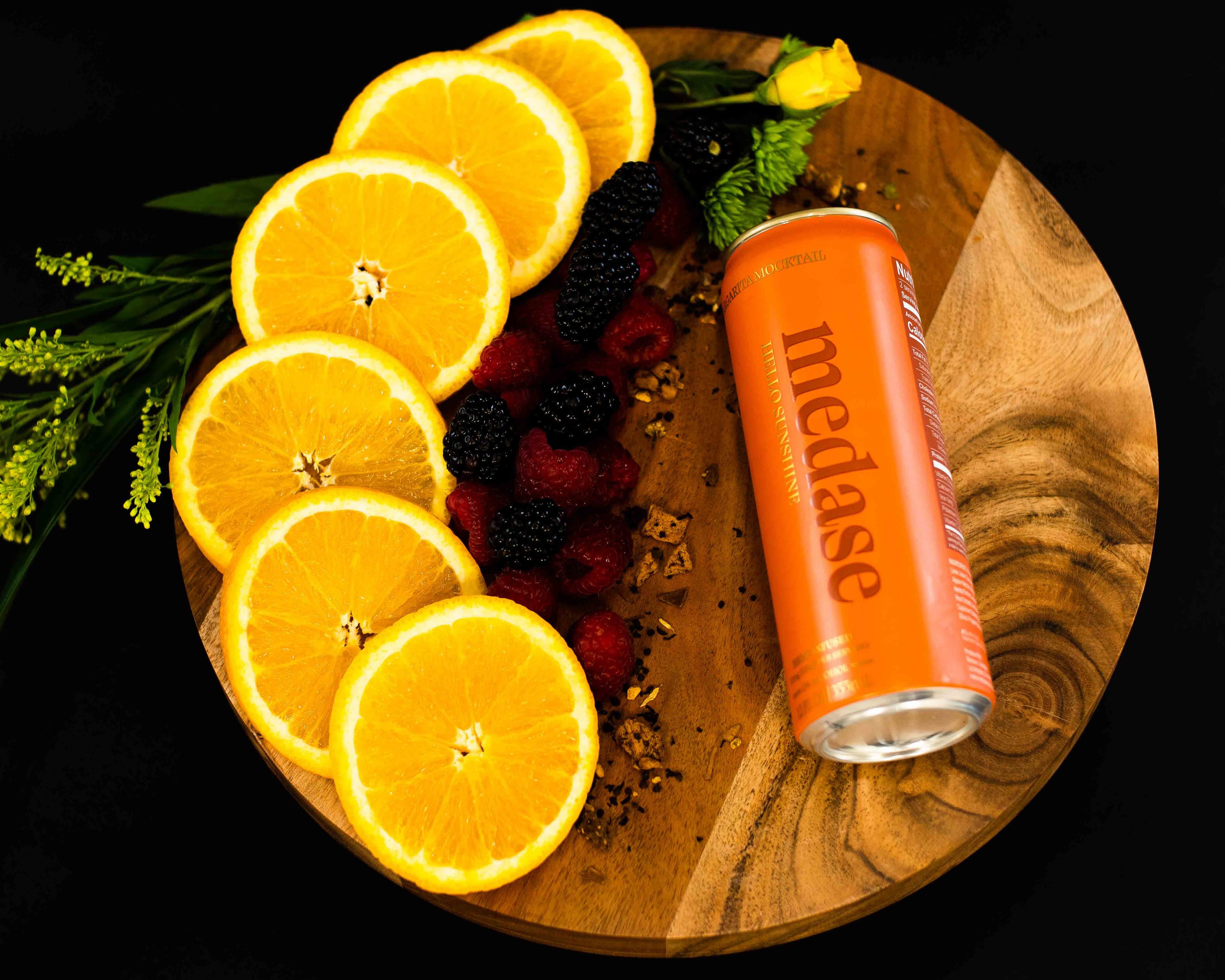 Hello Sunshine Mocktail Margarita (4 Pack)
Our Mocktail Margarita is all-natural, alcohol free (say word!!!!) and hemp infused. Our plant-based drink contains no artificial chemicals and is curated for you with the finest ingredients. 

Serving size: Two servings per can
Ingredients: Alcohol-free cocktail alternative crafted with natural tequila flavor, lime juice, organic premium agave, natural triple sec extract & hemp botanicals (10 MG).